For Woman's Day, Vodacom sponsored a pamper party for Rape Survivors that have been through the Jes Foord Foundation in 2013.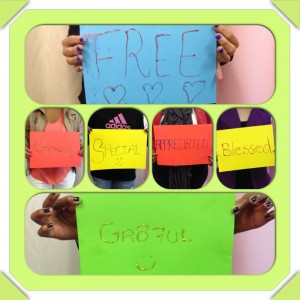 The Ladies were treated to getting a massage, their nails and make-up done. There after Jes spoke and we had a photo booth. In between this there were games and ice-breakers. Now this might seem like your average party but to each and every person there it meant so much more. Many women after a rape struggle with feeling beautiful, special or even liking /loving themselves again.
At the end of the day there were tears of joy when expressing what the day made them feel, each woman got to write one word on a piece of paper that expressed how they felt.
The most heart-warming story was a young girl who had not been out since her rape, and when she spoke was so grateful that she came out and met others who have been through the same thing they has.
It was a special day had by all!!!! Touching lives, changing lives and restoring lives.