Jes Foord became a heroine to many in South Africa when she established The Jes Foord Foundation (JFF) following her traumatic gang rape by four men. Jes's story is both moving and inspirational. Her courage and strength of purpose in the face of a horrific crime has resulted in something truly good coming out of something very bad.
On a hot Sunday afternoon in March 2008, Jes and her father Tim went to a small Dam in the Hillcrest area to walk their dogs at one of Kwa-Zulu Natal's more peaceful beauty spots. They were surprised by a group of men who beat and tied Tim up before forcing him to watch the brutal gang rape of his daughter.
Jes's life was changed forever. Having suffered a crime that reportedly takes place in South Africa every 17 seconds, she realised that she had a choice: to let it destroy her, or to become a rape survivor. She remembers thinking: "You have taken my body, but you will never take ME."
From this point Jes decided to speak out rather than hide away in shame. She chose to transform her appallingly negative experience into a positive one by establishing The Jes Foord Foundation. "I formed the Foundation to help restore lives after rape by way of a number of initiatives and activities designed to change rape victims into rape survivors. I want to educate people and help them realise that there is life after rape." says Jes.
Now aged 36, Jes works full time at The Foundation. The foundation gives motivational talks to schools and organisations, and improves education about rape among men and boys, as well as women and girls.
The Jes Foord Foundation relies on donations from companies and individuals who have the urge to bring hope to hundreds of people going through the harrowing aftermath of rape. When you give of your time or money to the Jes Foord Foundation, you are not only helping us to educate people about the very real problems of rape, but you are also helping to revolutionise the way rape victims are treated, a revolution that is long overdue if they are to become rape survivors. You help them regain something priceless, their dignity and self-esteem.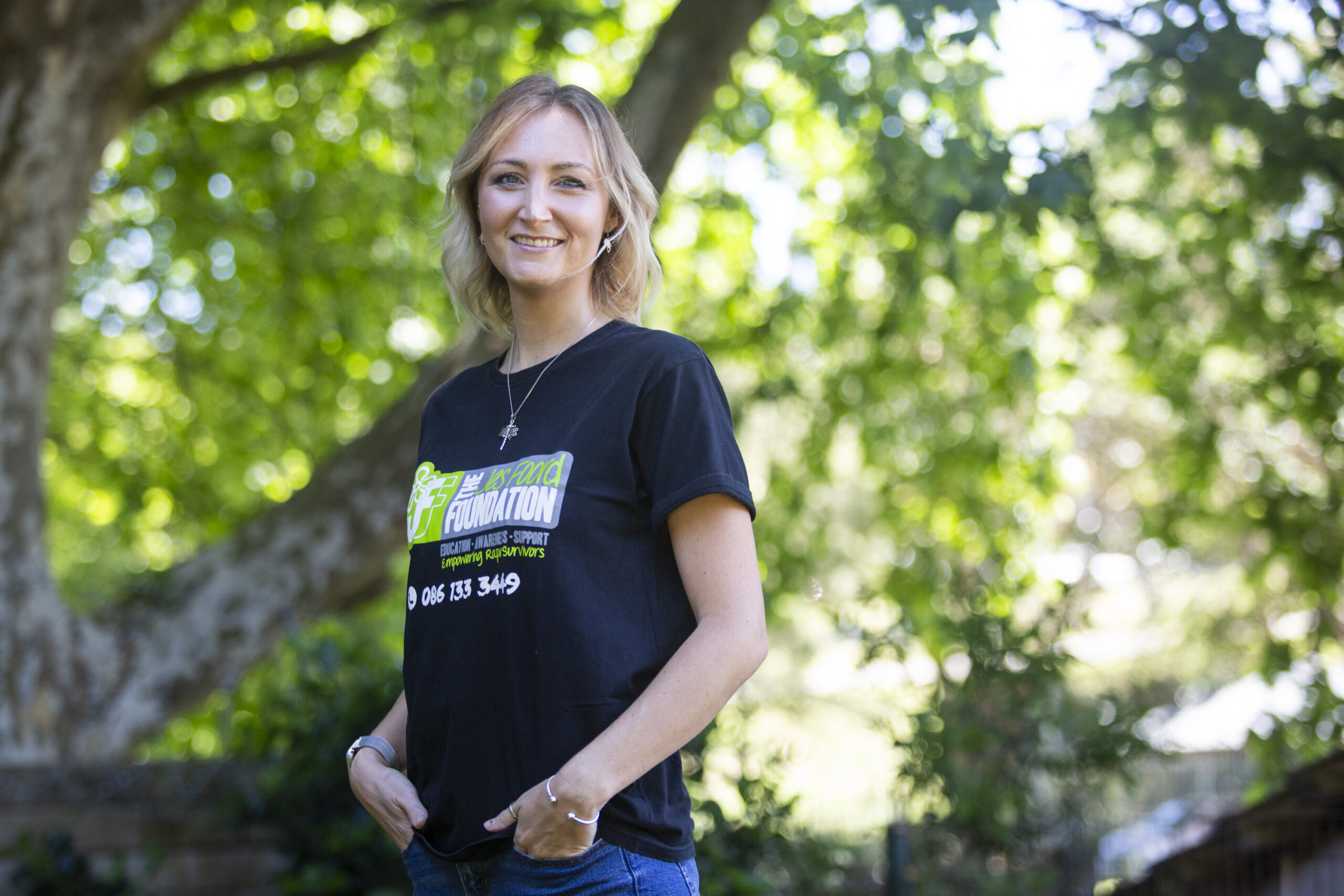 "YOU HAVE TAKEN MY BODY, BUT YOU WILL NEVER TAKE ME." – JES FOORD