It has been estimated that 40% of South African women will be raped in their lifetime and that 116 rapes occur in the country every day. Furthermore, only 1 in 4 cases are reported and lower than 9% of perpetrators are convicted. It is a sad reality that South Africa's rape statistics are currently among the highest in the world.
The Jes Foord Foundation coordinates various projects in an effort to EDUCATE, create AWARENESS and change attitudes though advocacy and other initiatives.  It is, however, our aim to address the problem itself: the prevalence of rape in our society.  Some of these initiatives include our Handbag Project, The Young Men's Mentorship Program, Awareness Talks and free Trauma Counselling – all of which have a unique purpose, but work together in addressing the problem.
The Jes Foord Foundation is a non-profit, PBO (public benefit organisation) and relies solely on individual and corporate donations to keep our counselling and care initiatives running.  We sincerely thank everyone for their continued support over the last 15 years and humbly request that you will keep following our journey and sharing our message.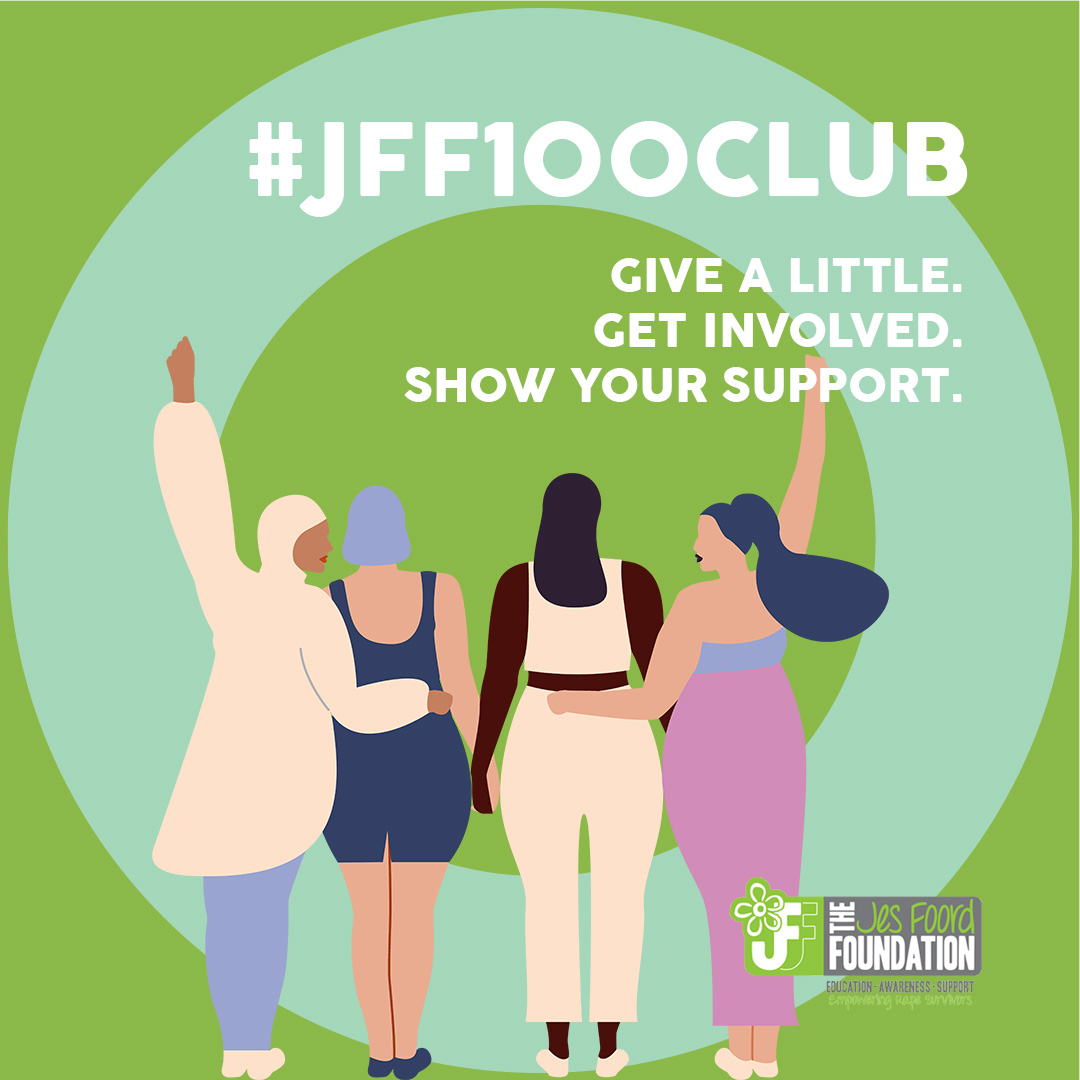 Have you been thinking about helping a great cause lately, but aren't quite sure where to start? Well, we have a way for you to make a BIG difference with a very small and easy commitment!
Introducing our #JFF100Club. All you have to do is pledge a monthly donation of just R100. If you are in a position to do this, you will be helping our Foundation:
• Reach our target of 400 rape comfort bags every month.
• Help 1200 MORE victims than ever before with our trauma counselling services.
• Keep our doors open for another year.
• Ensure that our various education, awareness and support initiatives can continue to run for those who need it most.
Don't underestimate how far one small act of kindness will go.