#RunningAgainstRape: 1 – 3 April 2022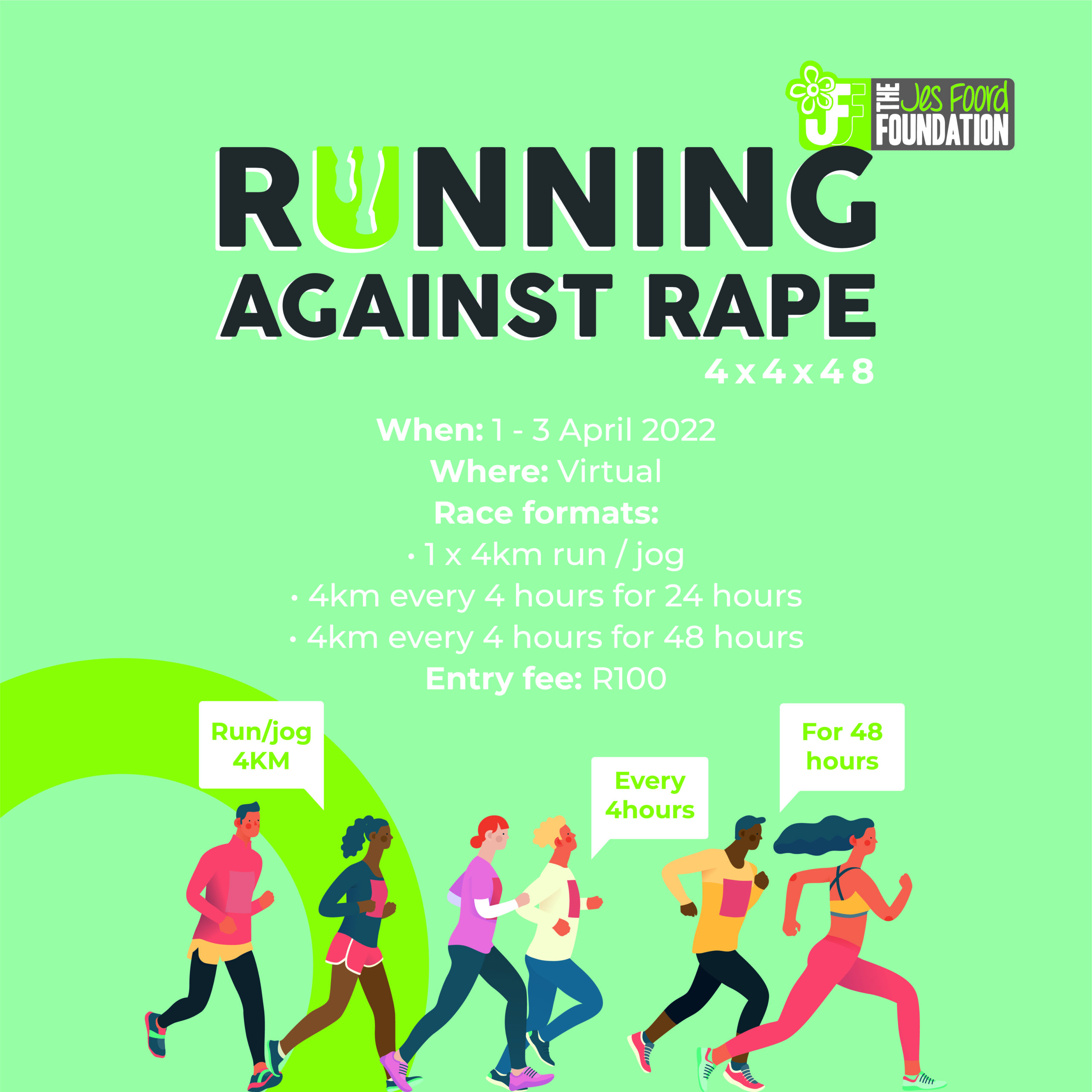 Since 2013, the Jes Foord Foundation has delivered over 3000 hours of free trauma counselling sessions to survivors of rape and sexual assault. 60% of these survivors are under the age of 12. We need your help to keep delivering this support.
Run for a cause and join our virtual running challenge, where all proceeds will go towards funding our ongoing trauma counselling initiatives! You can decide on your preferred race format OR you can sponsor one of our runners who are completing the full 4x4x48 for every 4km that they finish.
Entry is only R100 (for whichever format you choose) and you can sign up via Zapper or PayFast using the buttons below. Donations are most welcome, and any sponsorship or event queries can be directed to [email protected]. For those sponsoring, please click the link and choose how much you would like to sponsor, and email [email protected] with an image of your payment, and who you will be sponsoring.
Please note that every 4 hours, 4km must be run. The participant will not rest for 4 hours after completing 4km, but regardless of how long the 4km takes, they will have to start a 4km on on 4th hour. (In other words, you will run 6 times in 24 hours, or 12 times in 48 hours.)
Be sure to tag @jesfoord and use the hashtags #RAR and #runningagainstrape so we can share! Let's get jogging friends, because running is cheaper than therapy, and it will cost you less to support this event than donate just one counselling session. 💚
Entries close on the 1st of April 2022. Best of luck x
Enter via PayFast by selecting the number of entries below: