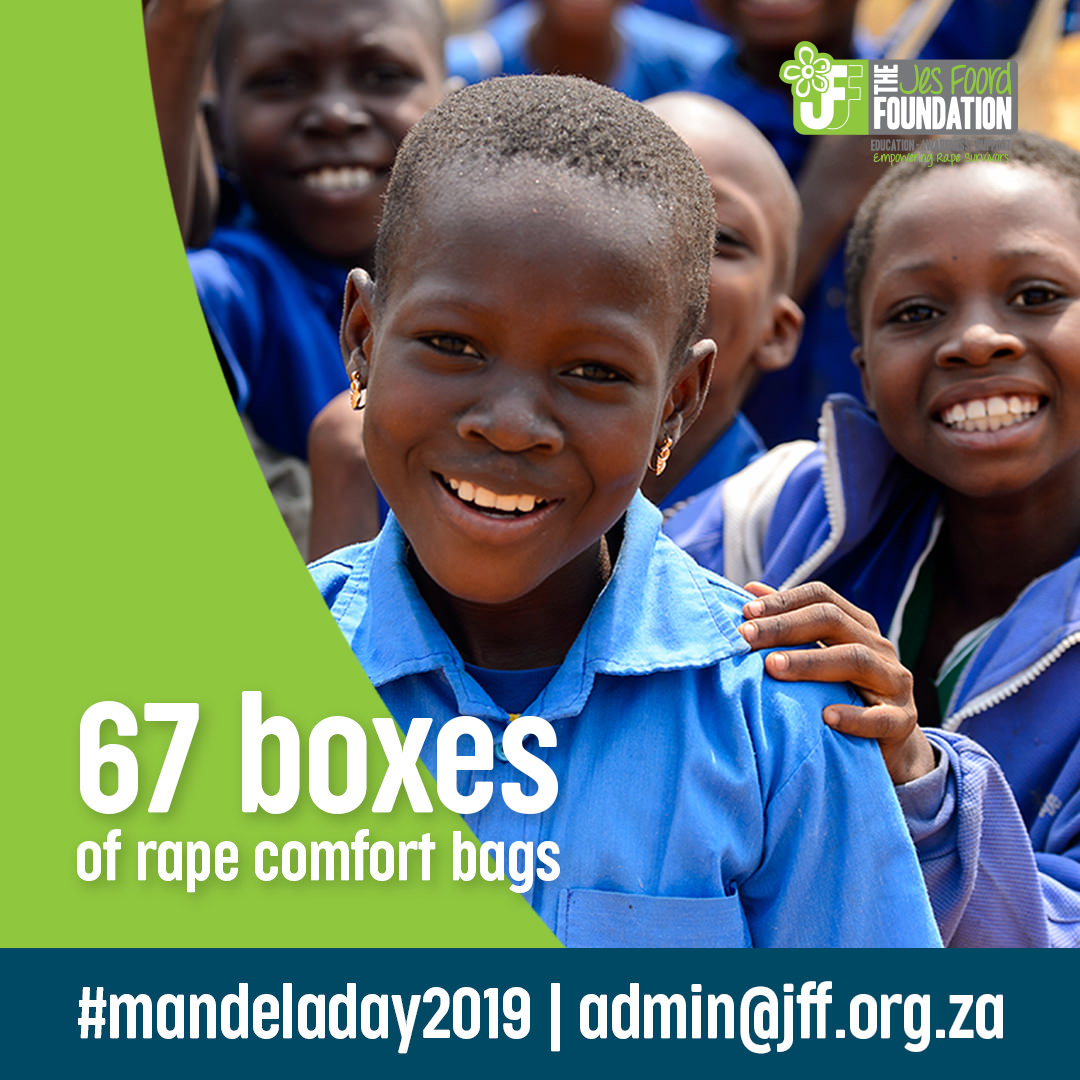 This month we are calling on all businesses to get their teams together for a special #mandeladay handbag drive. Our rape comfort bag quota is 400 per month, 60% of which are Kiddie Packs for children under the age of 12. It is Jes's dream this year to collect and pack a total of 67 boxes (each filled with 10 bags) by the 18th of July 2019.  We know this would go such a long way in helping drive this project for many months to come.
Our Kloof Offices will be open from 8am to 6pm this Mandela Day for our special team pack! Bring along your team, all of your care items and bags and pack with us in the spirit of Madiba!
Along with soft toys, facecloths and colouring books, we also pack the following items in our Kiddie Packs:
• Soap
• Small packet of tissues
• Crayons
• Small A5 note book and ballpoint pen
• Sanitary pads
• Children's underwear in assorted sizing
• A backpack or drawstring bag to pack the items in.
For our Adult rape comfort bags, we pack:
• Soap
• A new facecloth
• Toothbrush and toothpaste
• Deodorant
• Body lotion
• Sanitary pads
• Small pack of tissues
• Adult underwear in assorted sizing
• Shampoo and conditioner
• A new or used handbag in good condition to place the above items in.
For anyone wanting to get involved and for more information, please email admin@jff.org.za or call our offices on 086 133 3449. Anyone wanting to donate a monetary amount can head over to our donations page. Our address is 1 Aloe Block, Fairways Office Park, 3 Abrey Road, Kloof.
We look forward to seeing you all on the 18th and thank you from the bottom of our hearts for the support.