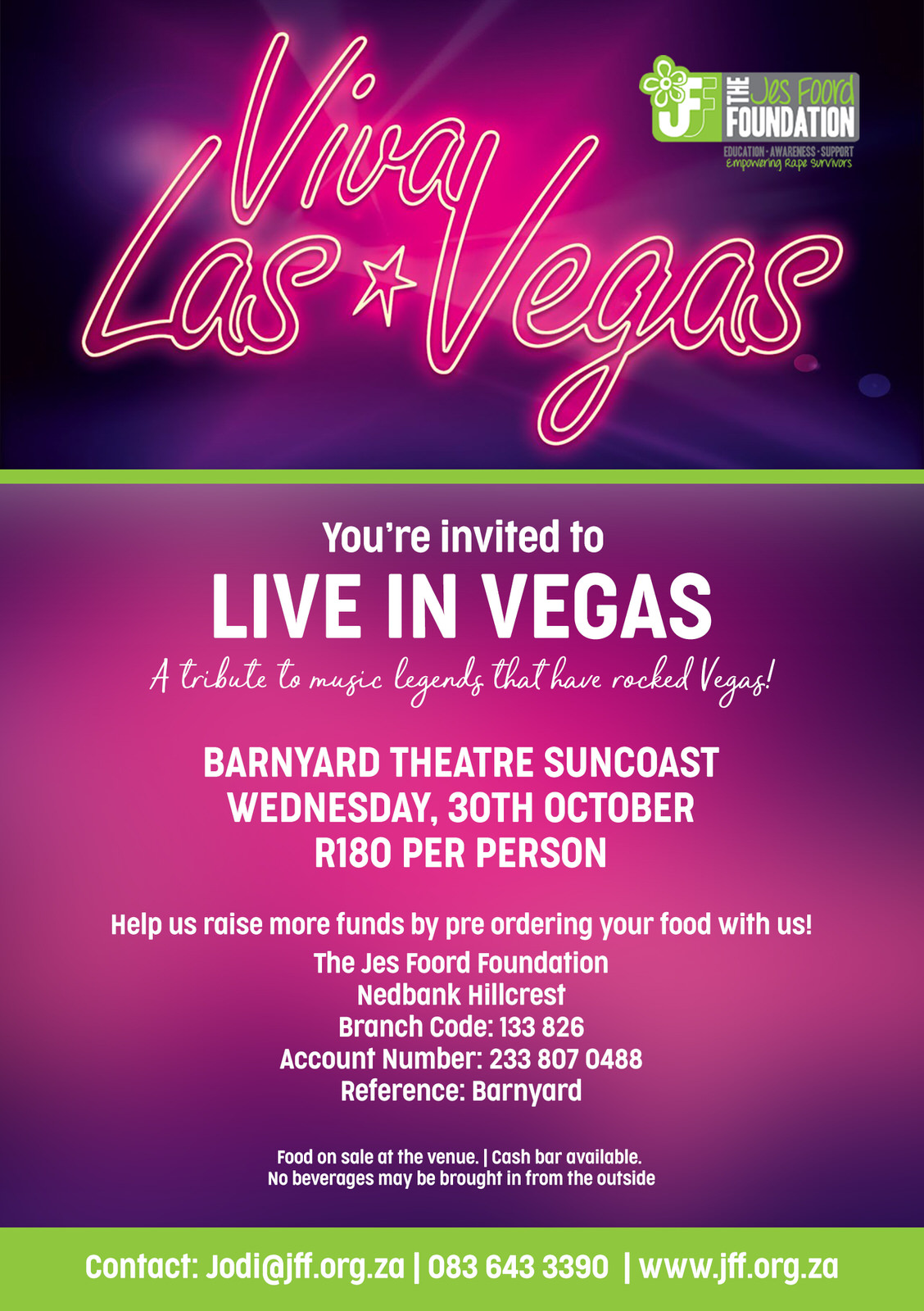 Jes and the team are thrilled to cordially invite you to attend our first Barnyard dinner & live music performance to raise funds for the Foundation and keep our 2020 projects on track.

We hope that you will join us on Wednesday, the 30th of October at the Barnyard Suncoast Casino. Doors open at 6pm and the show starts at 7:30pm.  The performance is LIVE in VEGAS and snacks and meals can be ordered in advance or on the night (please email us for the menu).  Tickets are available now through JFF at R180 per person.

To book tickets, pre-order your meals or for any further information, please email jodi@jff.org.za or Jessica@schwenninc.co.za.

We look so forward to spending this evening with our family, friends and supporters.