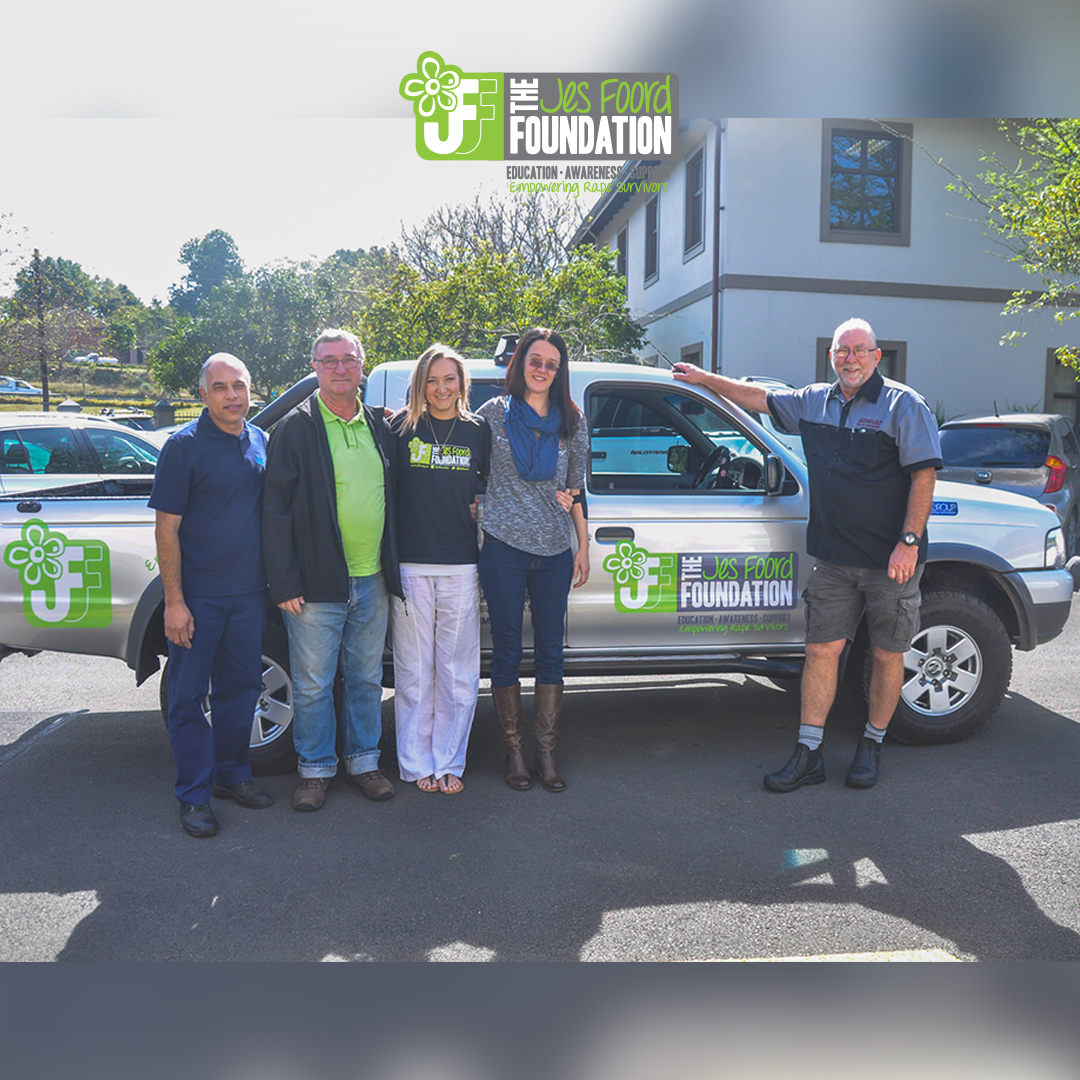 NOW we're humbly requesting to keep this gogetfunding campaign going, so that anyone who wants to contribute to #getjffmobile with money for petrol and car upkeep can do so here
Every cent will be used to getting JFF out into the community so that they can help other rape survivors and run their education programs. A safe reliable vehicle is going to make such a difference!
This year we aim to reach 110000 learners with our no means no rape awareness campaign, but we are in desperate need of a vehicle to help us reach as many people as we can.  If 800 people each donated R100, we can easily reach our goal. Please visit our GoGetFunding page to contribute to our cause. A huge word of thanks to everyone who has donated already – we do not have the words to describe how grateful we are.
Update: We're totally mobile! It is with great excitement and a happy heart that we can FINALLY reveal that the Jes Foord Foundation has a car! And it is with such thanks to everyone here who made a difference, it honestly would not have been possible with out you!
The car was donated by an amazing family – Ugo and Favio Surian. The vehicle was no longer needed by their family. The motor needed some attention, so JFF approached Mike Chisolm from Miclin and Darryl Coleman from Darryl's Mechnical to get the vehicle mobile again. The funds raised on this platform, just put the cherry on the top for this project as it gave us the money to get everything done from registering the vehicle, the cost of motor parts, panel beating and bin lining. We are now ready to take our awareness project even further than we did last year.
"I would like to thank everyone that made this gifting possible. It all started with a school talk I did at Clifton High School a few years ago and Favio Surian was in the audience. So when he read the article in the newspaper he suggested to his Dad that he consider donating the bakkie to the foundation. With this donation, together with the funds that Tina Le Roux had raised from her gogetfunding campaign and so many wonderful people in our province, it has made it possible for us to now get ourselves on the road. Thank you to everyone that made this possible, we so appreciate you all."
The Jes Foord Foundation,
Nedbank Hillcrest
Branch Code: 133 826
International Swift Code: Nedszajj
Account Number: 233 807 0488
Account Type: Savings
Cheques can be made out to:
The Jes Foord Foundation and mailed to:
PO Box 173, Link Hills, KZN 3652
SMS  "JFF" to 42220 to DONATE R30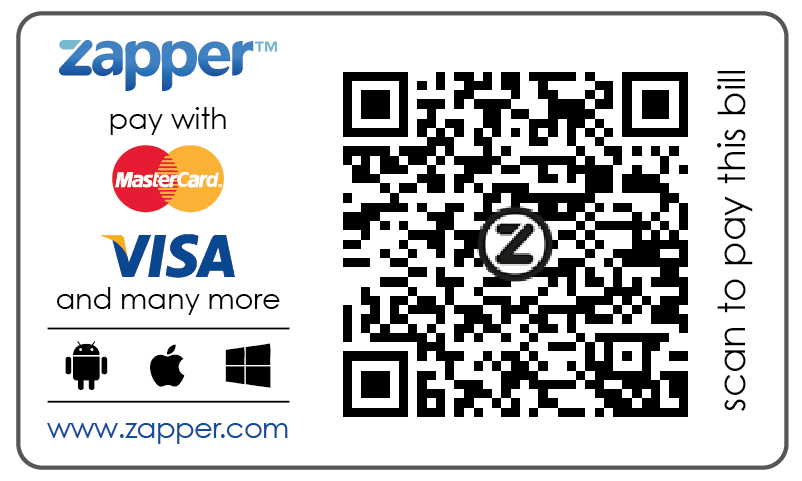 DONATE TO OUR CHARITY STORES
JFF is lucky enough to be one of the beneficiaries of two charity shops shared with other foundations such as Bobbi Bear, the SPCA, Hope House and more.  Everytime you donate unwanted goods or purchase from these stores – you are helping us make a difference. Our 3 shared stores are located at:
Shop 10, Paradise Junction,
176 Underwood Road, Sarnia.
Shop 2, Paige Place,
2 Portsmouth Road, Pinetown
Shop 1, Pineville Junction,
Corner Josiah Gumede & Stapleton Road,
Pinetown.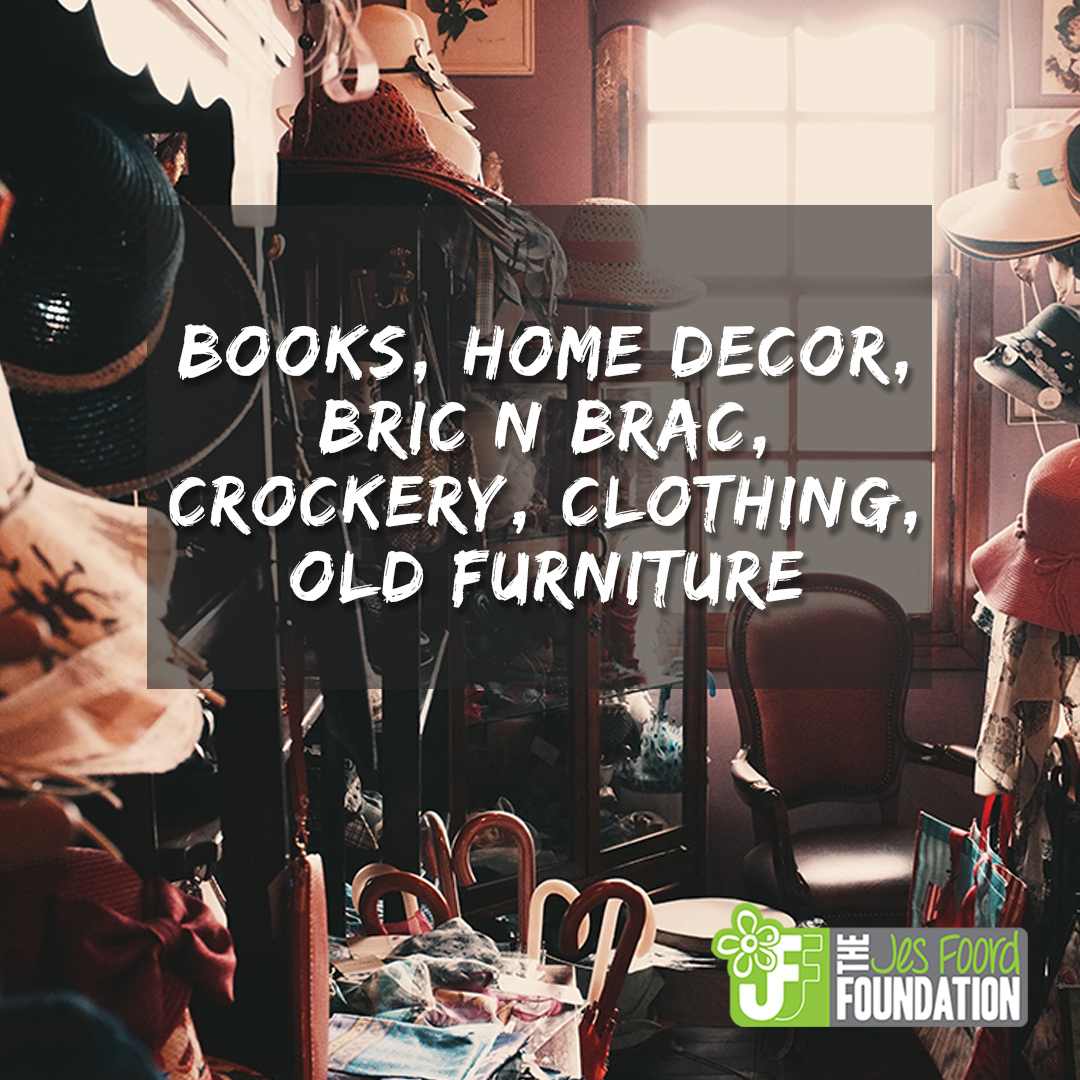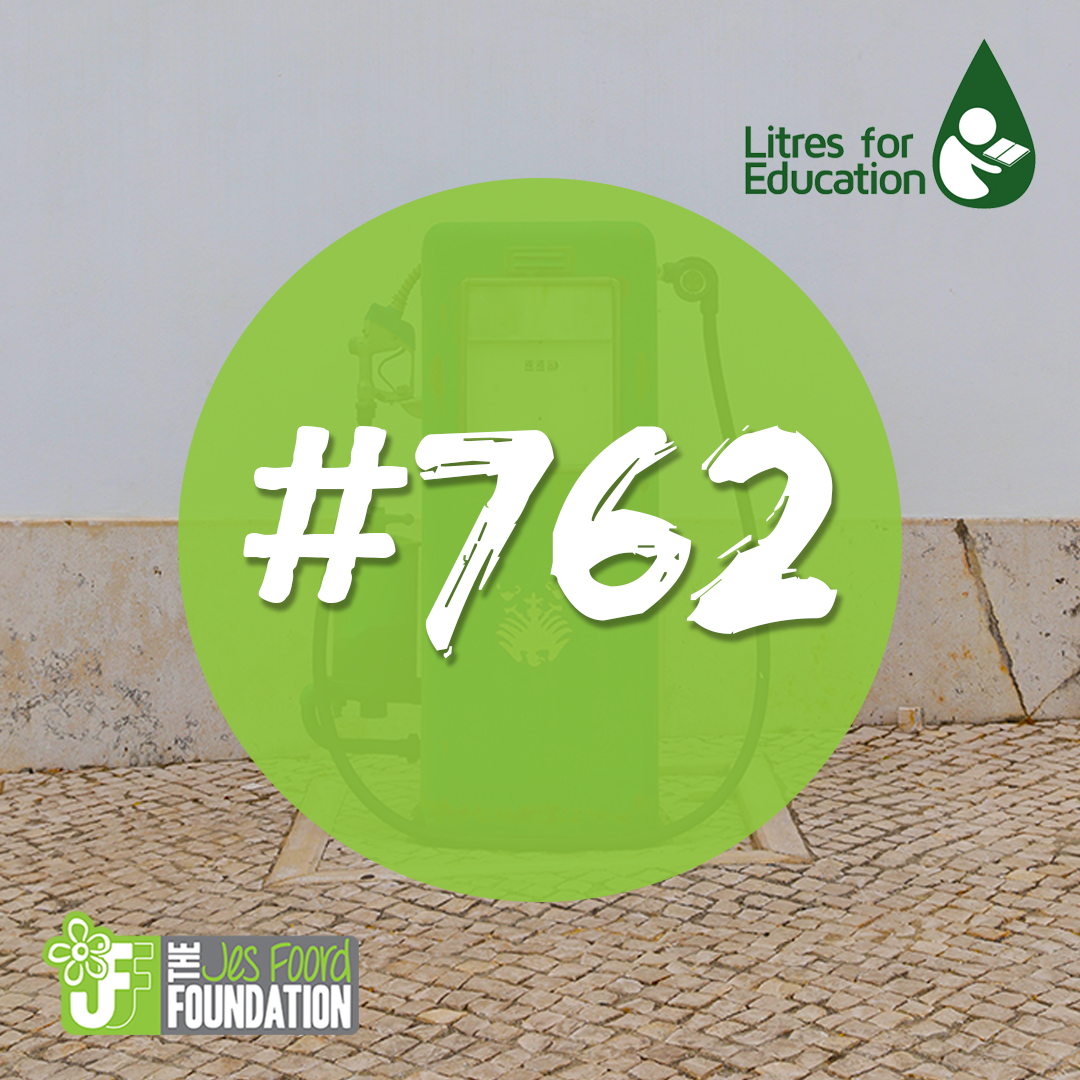 FILL UP WITH LITRES FOR EDUCATION
Every time you fill up at selected BP and Engen garages around KZN and quote the number "762", the Jes Foord Foundation receives 10c for every litre purchased. We've listed participating petrol stations below, and you can view our official NPO letter from the Litres for Education Foundation here.
– BP Moore Road, Glenwood
– BP Bluff, Pick n Pay Centre
– BP La Lucia, Umhlanga Rocks Drive,
– Engen Bayside, Victoria Embankment
– BP Pinetown, Richmond Road
– Engen 45th, Woolworths Food store, Sherwood
– BP Hillcrest, Old Main Road
– BP Raisethorpe, PMB
– Engen Boshoff Str, PMB
– Engen Basil Bure Motors, PMB
– BP Quarry Road, Hilton
– BP Sibaya, M4 Highway
– Engen Mitchell Park, Morningside
– BP Ballito
– BP Fairways on Main, Howick
– BP Umhlali, North Coast
– BP Westville Auto House
– Caltex Winston Park
– Caltex Cotswold, Waterfall
– Caltex Crompton Street, Pinetown
The work that we do is made only possible through the heart of our community.  We run various projects and your contributions, large or small makes a world of difference to us. Our core focus at the foundation is Education, Awareness and Support.  Should you feel that you are able to offer your time and services to us, please do let us know.
It is our volunteers that help us turn rape victims into rape survivors.
Thank you so much for offering to help out at The Jes Foord Foundation. Please answer a few questions so we can learn more about where best you will make an impact.