About Us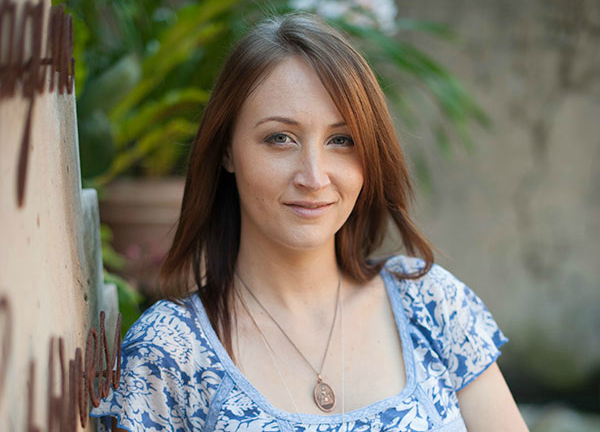 Jes Foord
Founder of the Jes Foord Foundation.
Jes is the face of the Foundation.
Jes also corresponds with other survivors, offering support, guidance and motivation to them. Jes' main focus is the survivors and their well being.
Learn more about her story here.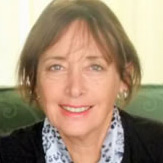 Elka Aulsebrook, is an innovative entrepreneur and founding owner of a thriving SME business in Durban. Her business sells offcut textiles to the informal sector and has been operating since 1980. No stranger to supporting worthy causes, Elka supported her late husband John in local political initiatives during the critical period of South Africa transition to democracy, having been nominated as a councilor in a local government election. Her time in politics provided exposure and insight into the rural and urban township communities.
Elka is a keen marathon runner, and has completed several marathons, both locally and overseas. Elka has known the Foord family since 1995 when she formed a firm friendship with Jaqui who worked for her husband. Her involvement with the foundation began on the day of the incident. She chose to give Jes and her family all the support since that day. When the board was formed, she was honoured to have been asked to be a part of the Jes Foord Foundation, which has grown from strength to strength due to Jessica's determination from a free-spirited girl to a mature woman.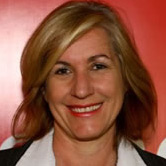 Trish worked in the banking industry from 1979 to 2012, finishing her service with ABSA Bank. She worked for ABSA for 15 years where she started off as a Sales Leader, and worked her way up to Regional Management level, where she won three prestigious awards from ABSA for leadership and community service. She is grateful for the knowledge and skills she acquired during her working career in the banking industry and hopes to be able to give back to the community until her full-time retirement. Trish was born into a family where values, integrity and serving your community were the cornerstones of her family.
Trish is what you would call a big-sky thinker and she carries that into everything she does, moving from vision to action very quickly. Trish' interests start with her family, with God in the centre. Trish is passionate about working within the community, and it is this passion that lead her to join the JFF Board.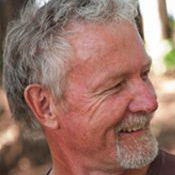 Ever since the brutal attack on Jes and himself, Tim has been by Jes' side every step of the way, on her journey from victim to survivor and has been hugely supportive in every aspect of her life. Tim has continued his unwavering support of Jes, through his involvement on the JFF Board of Directors. A qualified photographer and avid sailer, Tim has used his skills and hobbies to raise funds and awareness for The Foundation. Tim is ever present at all JFF events.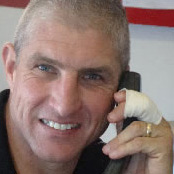 After his two-year compulsory stint in the S.A.D.F, Rob travelled Europe for two years. On his return to SA, he began working for himself. Since 1992 he has been involved in a myriad of different businesses ranging from restaurants to photo labs, auctioneering, coin operated amusement machines, casinos and stock market trading. For the last six years Rob has been involved in the motor industry, specifically buying and selling second-hand motor cars. He is married to Shawna and together they have three children, Savana 16, Kelton 14 and Corbin 9.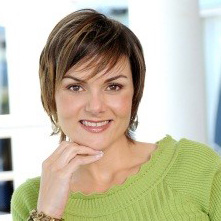 Charmaine Schwenn obtained her BA and LLB Degrees in 1992 and 1994, respectively, from the (then) University of Natal. In 2006 she wrote and passed her Conveyancing exam, coming first in the Province. She was headhunted by Tate, Nolan & Knight Attorneys in 2001, becoming a director in 2007, and partner in 2009. Charmaine has twice been a finalist in the Business Women's Association Regional Business Achiever Awards – Professional Category (2008 and 2010) and in 2009 was a finalist in the Feather Awards, Courageous Woman Category. In 2011 Charmaine went on to win CEO Magazine's National Award for SA's Most Influential Women in Business and Government (Legal Sector) and was a finalist in the 2012 Durban Chamber of Commerce and Industry KZN Women of Excellence, Category Law.
Charmaine served on the BWA Durban Branch Committee for many years and has this year re-joined this committee and serves thereupon. Charmaine has served on the KZN Women in Business Committee and was Chairperson of KZN Women in Business for 2 years from January 2011 – December 2012.
TATE, NOLAN & KNIGHT (TNK) has offices in Durban North and Pietermaritzburg. The firm, established in 1989, specialises in litigation, banking law, commercial law, property law, and estates, wills & trusts. TNK is on all the major bank panels for mortgage bond work and deals regularly with many other financial institutions. The company prides itself on service excellence and values integrity and innovative business growth.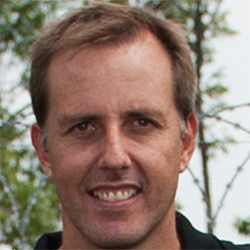 Ross is a qualified Accounting Officer and a registered member of The South African Institute of Professional Accountants, as well as an associate member of the Institute of Chartered Secretaries and Administrators of Southern Africa. He completed his CIS diploma through correspondence, while working in a small auditing firm, before joining the corporate world. Scott left the corporate world in 2006 to start his own accounting firm, Osborn and Thomson. Having bought the bookkeeping practice which handled the Jes Foord Foundation's bookkeeping requirements, Rohan and Scott decided to offer this service pro bono, and in 2013, Scott joined the board and took up the role of Treasurer for the Jes Foord Foundation.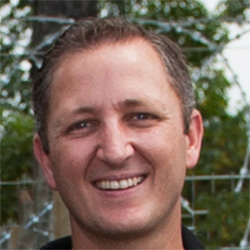 Rohan is a qualified Accounting Officer and a registered member of The South African Institute of Professional Accountants. He is also a member of the Chartered Institute of Management Accountants. Rohan completed his Bachelor's Degree at the University of KZN, before going overseas and joining the corporate world in Ireland. He returned to South Africa in 2001 to start his own accounting firm. In 2010, Ross and Rohan joined forces to form Osborn Thomson, an accounting firm situated in Hillcrest. Having bought a bookkeeping practice which handled the Jes Foord Foundation's bookkeeping requirements, Ross and Rohan decided to offer their service pro bono. In 2013, Rohan joined the board as a Director.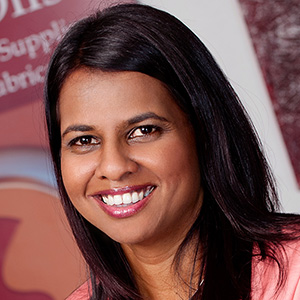 Advocate Pria Hassan, graduated from the University of Natal with a Law Degree in the 1990's, and was determined "to go boldly where no women has gone before". She used her legal knowledge and corporate experience to pave the way into Africa. She established the Women of Africa (WOA) Investment Group in 2005, which is a women owned, women-managed, Black Economic Empowerment company that is strongly committed to gender empowerment. Its extensive networks, solid reputation as a company of integrity, industry expertise as well as its broad ranging partner relationships with private and state-owned finance organisations, positions WOA to be a reputable service provider in the pharmaceutical, construction, logistics and energy sector.
Pria's commitment to women empowerment is evident in her long history of panel speaking nationally and internationally. She has spoken at the Women in Business and Leadership Conference held in Gaberone, Botswana 2014, the Women in the Energy Industry conference which focused on "Creating Smart Policies to Empower Africa's Women in Energy", and the World Health Conference Participation in Women in Leadership to name a few.
Hassan won the Top Black Female Entrepreneur at The Metropolitan Oliver Empowerment Awards in 2011. She was named Women of the year 2012 by CNBC All Africa Business Leader, and was the country and regional winner in the Wholesale Sector for the South Africa's Most Influential Women in Business and Government Award 2014. She has recently also been named as a finalist in the Ernst and Young World Entrepreneur Awards, which awards were held in Johannesburg in November 2014.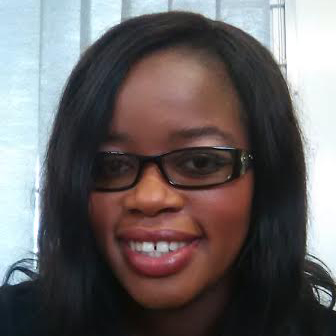 Joyful obtained her Bachelor of Psychology Degree from the Midrand Graduate Institute in 2015. The nature of the degree course has prepared her for any work environment, as she possesses good communication skills and has the ability to adapt to any given situation. It involved a great deal of independent and team work which required initiative, self-motivation, maturity, hard work, dedication and discipline.
In her internship (2014), Joyful re-joined The Jes Foord Foundation, as she had been an intern at the organisation in 2012, but due to personal reasons couldn't complete the internship. This truly shows her fight for success as she came back more passionate and hungry to learn. Her personal and professional growth developed under the guidance and mentorship of Michelle Smith, who was the foundation's head counsellor during 2013 - 2015. In her internship, Joyful specialised in trauma counselling and has acquired an extensive range of skills, such as critical thinking, effective problem solving, being innovative and adaptable to change, collaborating in groups and organisational skills.
During her internship, she grew her passion and drive for the community and was excited at the opportunity of being part of starting The Jes Foord Foundation Multipurpose Centre and today as an employee at the foundation, she is responsible for the running of our Multi-Purpose Centre. She coordinates various projects we do within the Mariannhill and Hammarsdale community, as well as any meetings that need to be hosted. Additionally, she runs the Zulu awareness talks in schools and translates all our documents into Zulu. She is our very own walking Zulu dictionary. As well as all the administrative duties, she liaises with survivors and various people of the surrounding community on behalf of our foundation, as the centre is based in the community with our Head Office in Kloof. She also monitors daily to monthly bills and payments and works hand-in-hand with other surrounding NGOs to service the community.